The landscape in the Ardennes
Battle of the Ardennes
For those of you that haven't had the opportunity to visit the Ardennes, here you can see a few photos of the landscape as it is today.
All the above pictures where made by the webmaster.
2004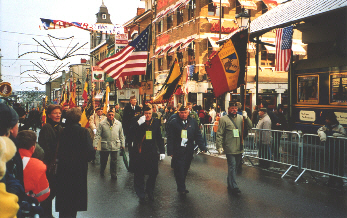 On the 16th a ceremony was held on the Mc Auliffe square in the presence of American veterans.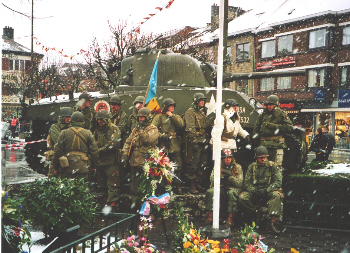 Re-enactment in Bastogne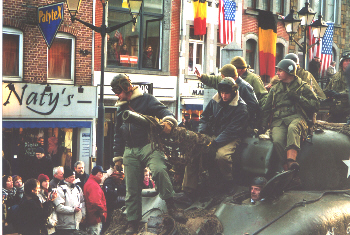 Parade in the mainstreet in Bastogne, great to see and hear the crowds and these US Sherman tanks in the small streets of Bastogne.
Great books about WWII Troop Carrier Command: