Wiltz
Monuments
Small town in the north of Luxembourg.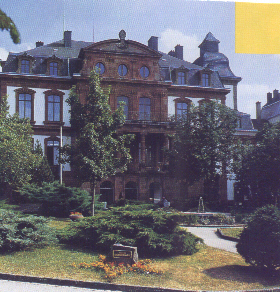 Eisenhower monument
A bronze head of Eisenhower and the barrel of a howizer are standing in front of this building.
The stone on the monument reads:
To General D Eisenhouwer
He stayed in Wiltz
8-11-1944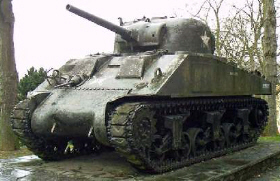 Sherman tank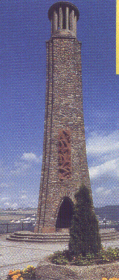 Strike monument
This monument commemorates the strike in 1942.